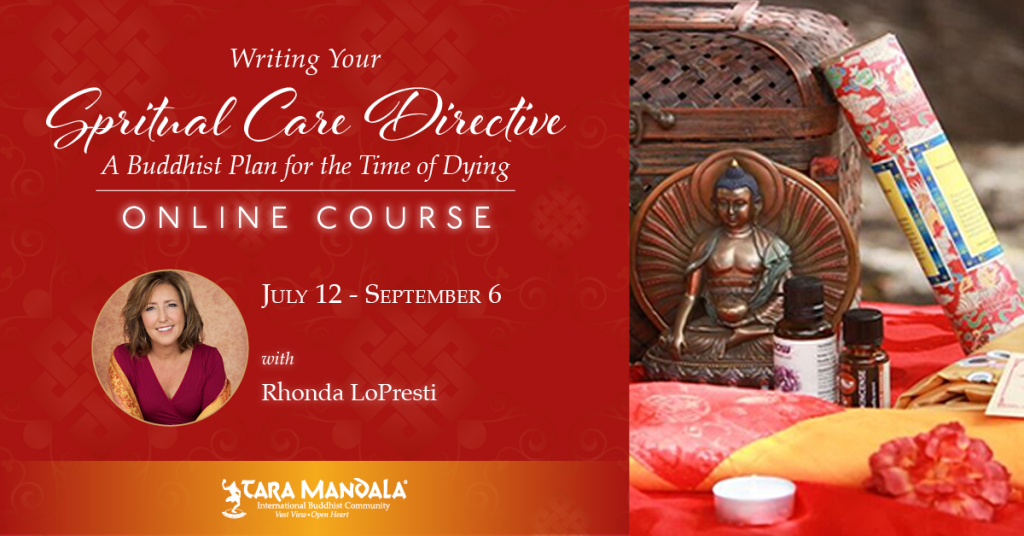 This nine-week online course and interactive group study will be presented from a Tibetan Buddhist perspective, inviting a unique conversation and exploration in planning and training as a practitioner for the time of dying.
Using a 10-part comprehensive template, called a Spiritual Care Directive, we will start with creating a Dharma Vision and journey all the way through the 49 days following death.
This process is designed to clearly and practically write down wishes and reflections as an act of kindness for ourselves and others.
In preparing for dying and death, we deepen and clarify our daily practice and inspire the lives we live.
To register go to: https://bit.ly/tm-care-directive-2022
For questions and more information: rhonda@peacefullyprepared.com
Or book a Discovery Call at: https://calendly.com/peacefully-prepared/discovery-call-30-min