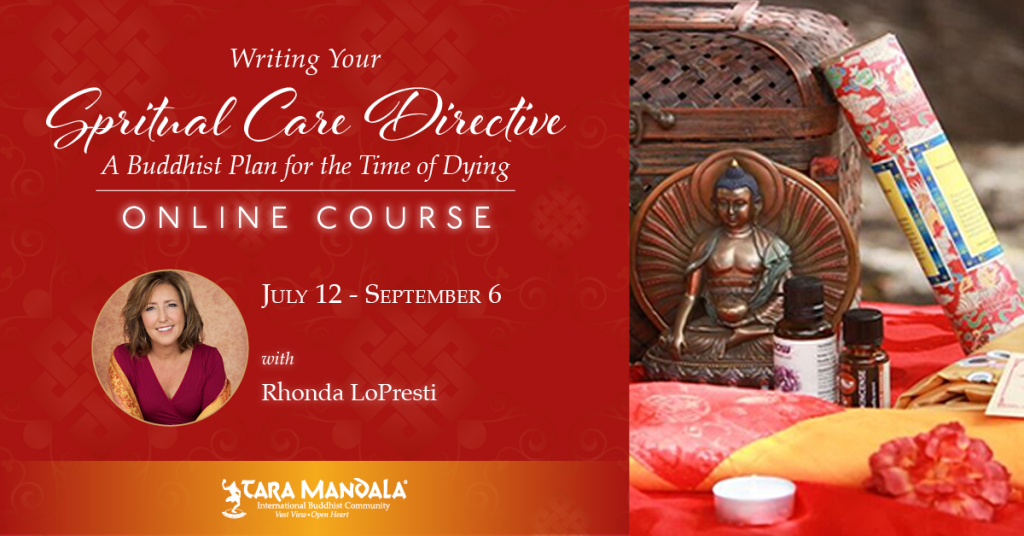 Our most recent gathering for "Writing your Spiritual Care Directive – A Buddhist Plan for the Time of Dying" completed in September 2022 and it was magical!

Special thank you to Lama Tsultrim and the community of Tara Mandala for hosting this offering with so much enthusiasm and care. So many of us were profoundly benefited from having open, safe conversations for inspiration, creativity and connection in our end of life planning.

Many shared that it was life changing!

Our group of 60 moved through the 10 part directive, creating and writing a dharma vision, aspirations, choosing advocates, learning about active dying and making final choices with the disposition of body. It is such an act of kindness for us to leave clear wishes for our loved ones. And one of the most precious parts in the process is making new friends and resting in loving community!
For questions and more information: rhonda@peacefullyprepared.com
Or book a Discovery Call at: https://calendly.com/peacefully-prepared/discovery-call-30-min